The Link at Quedam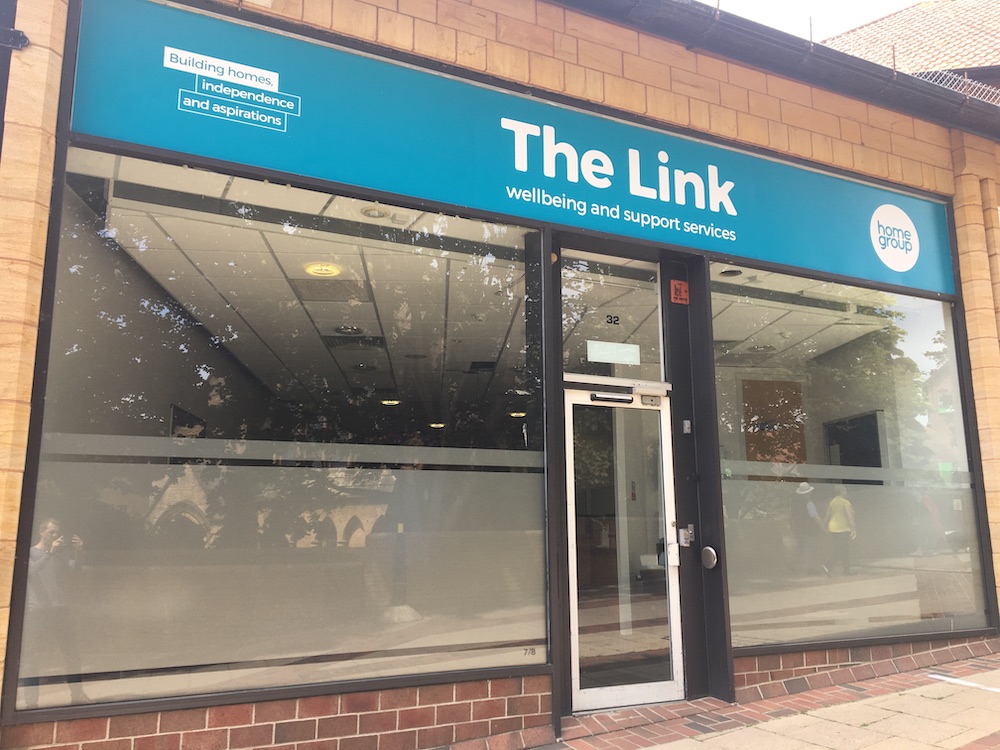 The Link Wellbeing and Support Services

We are pleased to announce Home Group's 'The Link Wellbeing and Support Services' is opening in the Quedam Centre, Yeovil. The service, in partnership with South Somerset District Council, offers support to adults who are homeless or are at risk of homelessness across South Somerset.
Offering a wide range of support, The Link will help people maintain or acquire tenancies across South Somerset including tenancy sustainment, benefits advice and supporting people who are rough sleeping or in temporary accommodation to find a secure home.

The Link offers a Tenancy Accreditation Scheme called the Home Achievement Programme (HAP). It is our accredited learning and development programme for our customers, promoting person-centred planning, and promoting opportunities to boost skills, confidence and employability while increasing resilience and promoting independence.

Health and Wellbeing Coaches offer one-to-one coaching sessions and support customers to change patterns of behaviour and enable them to make positive lifestyle choices. This includes stopping smoking, healthy eating guidance and support to access health services. We also offer specialist counselling for those who are experiencing or have experienced homelessness as well as peer support, peer mentor training and opportunities to volunteer.

An Outreach Team operate from The Link to support the street homeless community to access a range of services including referrals to housing providers, health care and benefits. There is also Hospital Discharge Support for patients who are homeless when leaving hospital.

Councillor Val Keitch, Leader of South Somerset District Council and portfolio holder for housing, said: "Offering a safe place to support adults who are rough sleeping, homeless or at risk of homelessness across South Somerset is vital to enabling anyone to have a place they can call home. The outreach support provided at The Link is really varied, from offering counselling, benefits advice to promoting opportunities to boost skills, and I am really pleased we will have this vital support network in Yeovil for those who need it.

"As a District Council, we want to meet the housing needs of our communities and residents and also prevent people from losing their home whilst supporting people who are homeless or rough sleeping, so The Link is exactly what we need to help people achieve this."

For more information, or to be referred into The Link - Wellbeing and Support Services, please contact TheLink@homegroup.org.uk or call 0191 731 2792.